Teena by Hina Butt Wedding Wear 2012-13, The season of wedding is going and the race began in the field of fashion to mesmerize men and women with traditional outfits.So many collection have shared with you here at cosmetics.pk and everyone love them very much.Here is an another formal wear collection 2012-13 by one of your famous and demanding fashion label Teena by Hina Butt.Teena by Hina Butt wedding wear 2012-13 collection has launched for women.
Teena by Hina Butt has embellished this beautiful collection with full of elegant looks and and stunning styles.This beautiful formal wear collection 2012 by Teena by Hina Butt has consists of long maxi frocks which can be wear with tights and churidar pajamas.These all dresses have fully adorned with heavily embroidery on neckline, sleeves, borders, front and back of shirts.All the dresses have designed for wedding wear, as we know these type of embroider dresses are perfect for wedding functions and you can also put them on Burri and Jahez.The colors used for this collection are bright such as yellow, orange, black, brown, blue and etc etc.Each and every dress has full of with an eye-catching looks ad stitching styles are awesome.
Teena by Hina Butt wedding wear 2012-13 latest arrivals have launched for women.This is an artistic collection and the work of laces have given an ethnic touch to all these dresses.Girls!! if you want to give an extra shine to your personality then this is a perfect collection for you.Let's have a look below this marvelous mid summer collection by Teena by Hina Butt for women 2012-13..
Teena by Hina Butt Wedding Wear 2012-13 Embroidered Dresses
Teena by Hina Butt Outfits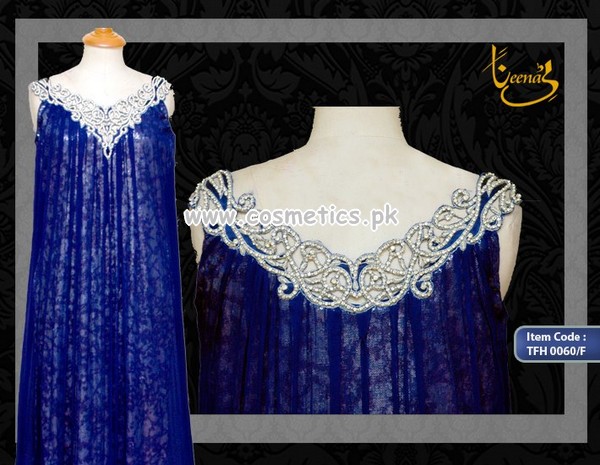 Latest Semi-Formal Wear By Teena by Hina Butt 2012-13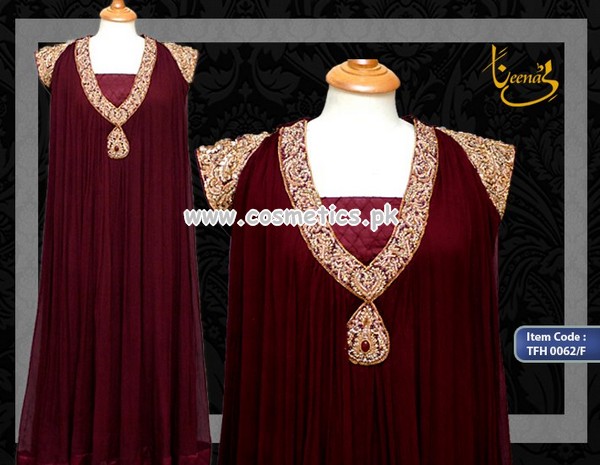 Complete Collection By Teena by Hina Butt Designer Dresses 2012-13
Note: Price is N/A, for purchasing contact us at [email protected]