Nickie Nina is a very famous fashion brand of Pakistan is running by two sisters Nickie and Nina.Nickie and Nina are being a part of fashion industry since very past years ago and always brings out standing and stunning collection of casual wear to bridal wear outfits.Nickie Nina latest summer 2012 collection has finally launched included lovely and stylish tunics and long kurtas.
Nickie Nina latest summer 2012 arrivals of kurtas has designed with simplicity and elegance.Each and every dress of this stylish summer collection 2012 by Nickie Nina has adorned with prints and embroidery.The fabrics used for this collection are literally comfort and perfect for the season of summer.The work of laces has given an ethnic touch to all these tunics.Nickie Nina latest summer 2012 fashionable dresses are perfect for casual wear and you can also wear them as formally.
Just stay a bit here and have a look at them here below..They are stunning, exotic and exquisite..
Nickie Nina Latest Summer 2012 Tunics Collection.
Nickie Nina Outfits.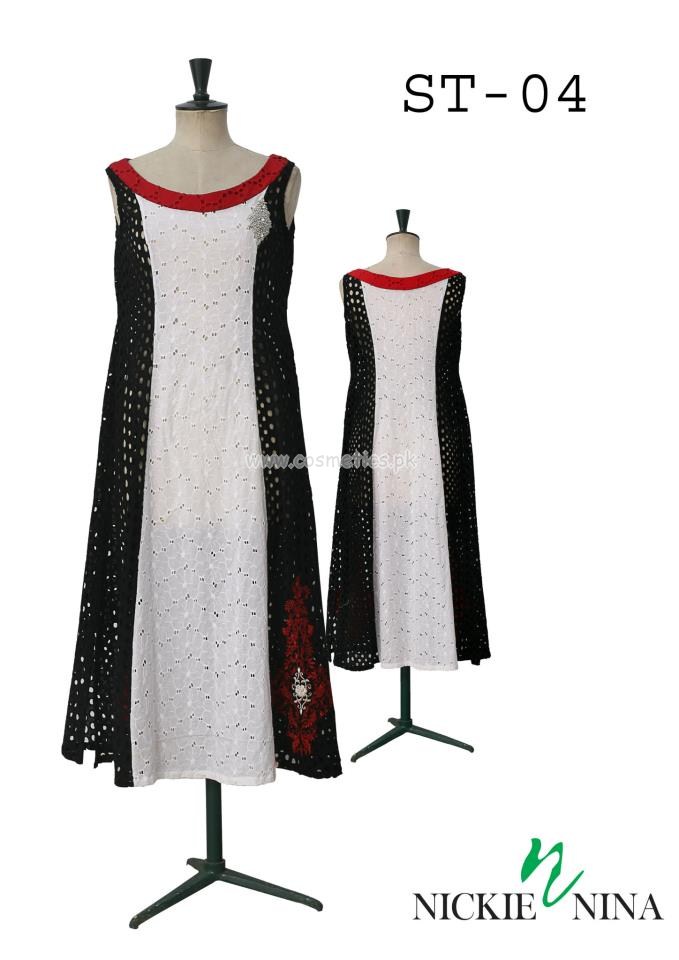 Let's checkout this beautiful summer collection by Nickie Nina 2012..They are stunning..
Complete Collection.
Note: Prices are N/A, for purchasing contact us at sales@cosmetics.pk..