Vaneeza Ahmed has been designing lawn since 2006. Vaneeza Ahmad Ali introduces her new designer lawn collection for her pioneering brand VANEEZA VLAWN PRINTS at the Palm in Karachi. Further, Vaneeza innovates within her lawn repertoire to introduce two brand new lines: VLUXURY PRINTS Collection and the LIMITED EDITION Collection.
Here we are going to represent her collection 2012 VLuxury Prints. This collection is awesome by Prints , Style and Fabric used in it. As we all know Vaneeza Ahmed always offers stunning collections which are really dazzling and attractive for girls, now this Unique collection is also too much adorned and really admirable. She used very sober colors in Vaneeza VLawn Luxury Edition 2012. This collection is containing bright and vibrant both type of colors. Color contrasts are also fabulous, so that it makes the print stylish and fashionable. Here are the pictures, So girls look at them and the top quality of this collection.
So don't waste the time anymore and have a look on these dresses.
Vaneeza VLawn New Edition for Summer 2012.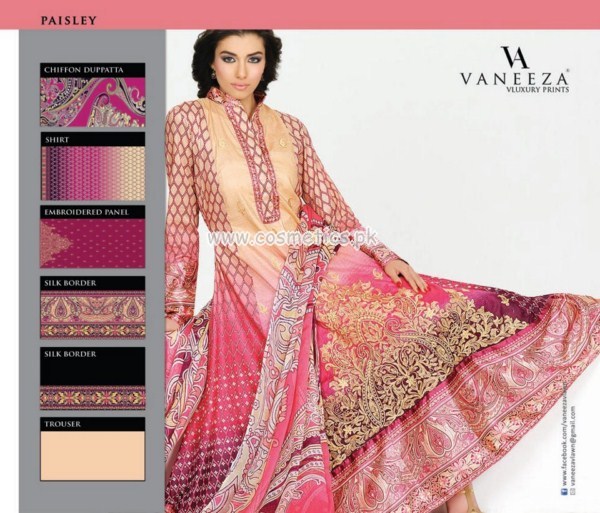 See here the complete collection>
Complete Collection.