Makeup is an art and it is very difficult to apply but very easy for professionals.First step of applying makeup is to apply concealer, if needed and then a best match foundation with your skin.Foundation is available in different types of skin tone and it is very important to chose a foundation that match with your skin.
The Body Shop is a very famous and demanding cosmetics brand all over the world.Their products are also available in Pakistan and we cosmetics.pk are here sharing with you the two types of foundation for winter season by The Body Shop Cosmetics.
1. Moisture Foundation SPF 15.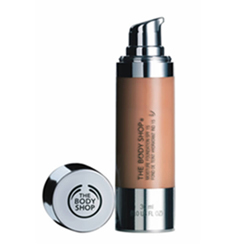 This foundation contains Vitamin E, Marula Oil and Organic beeswax.It is best for normal to dry skin and its sunscreens formula protect skin from UV rays and give a long-lasting dewy finish.It is light weighted moisturizer foundation.
Price: $16.10
2. Oil-Free Foundation SPF 15.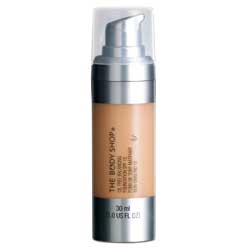 It is an oil-free and light weight formula that balance foundation and give a smooth, matte, shine-free and healthy-looking finish.It is suitable for oily skin type.
Price: $16.10
Note: This product is available in Pakistan and if you want to purchase them,contact us at [email protected]