Autumn (UK, Ireland and Commonwealth countries) or fall (North America, specifically US and Canada) is one of the four temperate seasons. Autumn marks the transition from summer into winter. In most of the countries Autumn season starts from September onwards. As September is about to start, many brands are introducing their autumn outfits now. like all other brands and designers Next has been launched their new Autumn collection for all age groups too.
Next is one of Britain's most popular brands, serving people from last 3 decades. Today Next has beautiful things for you, your family, and your home. Next has 650 stores worldwide, and, as Europe's biggest fashion e-tailor, the brand is at the forefront of home-shopping too. Next is a complete brand where you can find all the things you needed to dress yourself or to decorate your home in the best way. To dress yourself, Next offers a huge collection of clothing, accessories, shoes etc for men, women, girls, boys and kids. In their latest casual wear, occasional wear and out going dresses that are pure western style, Next has launched a variety of stylish dresses tops and shirts in blue, green, white, black, red, grey, purple and so many different colors with different shades for women. After the great launch of their Eid collection 2013  Next is offering a huge collection of  most beautiful outfits in Autumn, for those women who love fashionable outfits for their wardrobes.
So, if you are looking for a pure western outfits to give yourself  a stylish charming and glamours look in this Autumn season , Next is the best choice for you, your family and friends.
Here is some piece of their new Arrivals of Autumn collections 2013 below:
Next Autumn Collection 2013 for Women: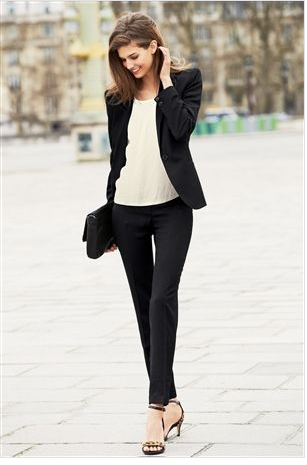 For more dresses visit official website of Next or click here .