Natasha Couture is the popular and leading Indian clothing brand for women. It offers many product lines like shalwar kameez, lehenga, saree, party wear, casual wear, ready to wear etc. For every season and celebration for every festival, this clothing brand showcased its collections. The main reason for the rapid popularity of Natasha Couture is that its collections are very colorful. Recently, Natasha couture has launched its latest and exclusive Eid-ul-Azha dresses 2012 for women. Basically, this collection includes wide variety of shalwar kameez. The complete Natasha Couture collection 2012 is considered to be extremely beautiful and graceful. This Eid collection 2012 is perfect for every age of woman. Those women and young girls who would love to wear shalwar kameez on this Eid they should give a look at the latest Eid-ul-Azha collection 2012 by Natasha Couture. In additionally, we would like to mention that Natasha Couture used bright and attractive colors like blue, red, orange, purple, white, yellow, green etc. These colors make all shalwar kameez designs more attractive and appealing for women.
Moreover, all Eid dresses by Natasha Couture are designed and stitched according to latest and existing fashion trends. For Pakistani women, few pictures of Natasha couture Eid collection 2012 are given below. In this Eid collection 2012, Natasha couture used high quality fabrics like brocade and georgette. If any woman wants to know the price of this beautiful shalwar kameez collection, then she should contact Natasha couture through the below mentioned email address and phone number:
Email Address: [email protected]
Phone Number: +91-9052526627
So all Pakistani women and young girls should not waste their waste and check out this Eid collection 2012 by Natasha couture. Just wait a bit here and all beautiful women and pretty girls should check out latest Natasha couture Eid collection 2012.
Natasha Couture Eid-ul-Azha Dresses 2012 For Women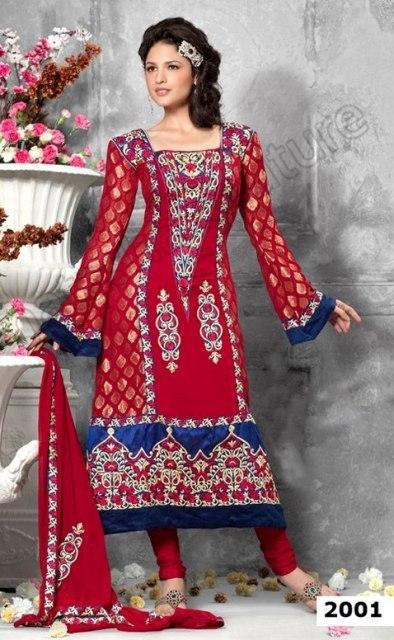 Stylish Shalwar Kameez Collection 2012
Few Pictures Of Natasha Couture Collection 2012