NARS is one of the most demanding cosmetics brand all over the world and it is also available in Pakistan.NARS has recently introduced their latest makeup collection for winter season.NARS makeup collection consists of eight different products that will give you a very pop and beautiful look.
This collection included:
1. NARS Dark Rite
2. NARS Paramaribo Eye Shadow Duo.
3. NARS Mexican Rose Velvet Gloss Lip Pencil.
4. NARS Bilbao Lipstick.
5. NARS Douce France Eye Shadow Trio.
6. NARS Gaiety Blush.
7. NARS Lhasa Eye Shadow.
8. NARS Valparaiso Pure Matte Lipstick.
NARS Winter Makeup 2012.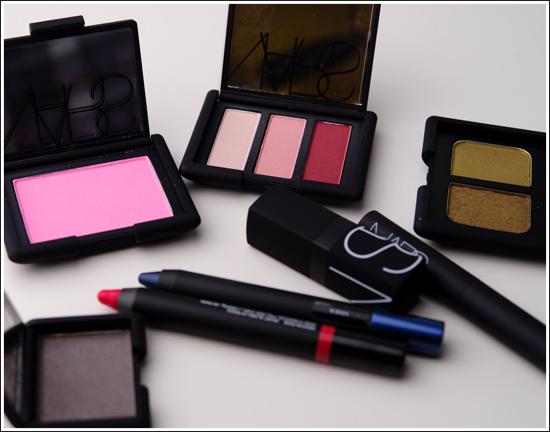 Price is N/A.
If you want to purchase this collection you can contact us at [email protected].