Next is the well known and fast growing Brand of Pakistan, which offers the great range of Men's casual wear dress, shoes and Men's other accessories in a very affordable prices.
This New High Summer collection 2012 contains graceful cuff links too. Next offers in this collection a huge range of dresses which enhance the personality of men. Their short and long sleeves shirts are in check printed designs.
Men's High summer collection is best for young boys due to the stylish designs. The casual wear shoes are so comfortable so that you can move easily anywhere. Soft stuffed shirts ang high quality material pants are really the gift from Next to you in cheap prices.
So guys lets get this fabulous collection for making your summer more comfortable.
High Summer collection 2012 For Men By Next.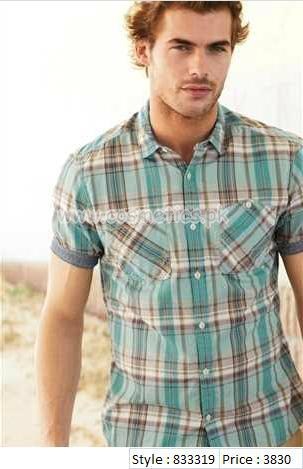 Next has brought nice summer collection for this summer for men.here is the complete collection.
Complete collection.