Hesham Raza is an emerging and talented fashion designer and he introduced his clothing brand in 2012. The main objective of Hesham Raza to design dresses for men and women at affordable prices. The main product lines of Hesham Raza fashion brand for men are men shirts, suits, jackets, groom wear, overcoats etc. Recently, Hesham Raza has launched his latest and exclusive sherwani and kurta collection 2012 for men. This menswear collection 2012 by Hesham Raza is very decent and elegant. Moreover, Hesham Raza collection 2012 includes wide range of sherwani and kurta outfits for men. Men can wear these decent kurtas and sherwani with shalwar. Furthermore, men can also wear these embroidered kurtas with shalwar or churidar pajamas. So all men and young boys who would love to wear decent kurta or sherwani they should give a quick look at the latest collection by Hesham Raza.
In other words, we can say that Hesham Raza collection 2012 is simply elegant and decent. In this post, we are sharing few pictures of Hesham Raza kurta and sherwani collection 2012. The feature models who are presenting this menswear collection are Athar Amin, Hussian Razzaq, Jahan E Khalid. Photography has been done by Mohammad Osama Zia and hair and makeup has been done by Royal Men Salon. For getting additional details like price or procedure of ordering, the contact number and email address is given below:
Email Address: [email protected]
Contact Number: +92 322-3558656
Moreover, Hesham Raza used decent and sober colors in all sherwani and kurtas like white, brown, light blue, light green etc. So all men who want to wear affordable and decent kurta or sherwani they should contact Hesham Raza. Just wait a bit here and check out the few pictures of Hesham Raza kurta and sherwani collection 2012.
Hesham Raza Sherwani And Kurta Collection 2012 For Men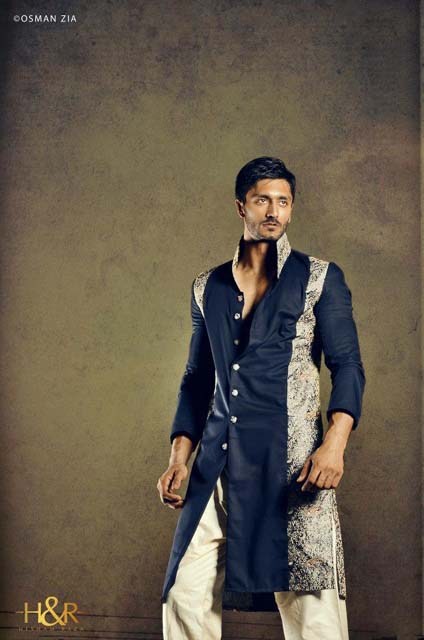 Decent Kurta Collection 2012 By Hesham Raza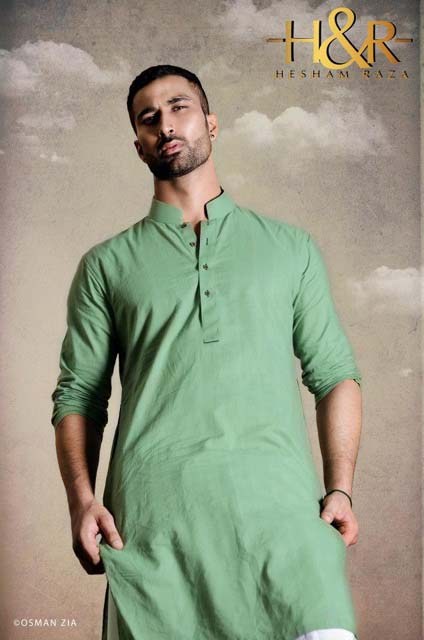 Few Pictures Of Hesham Raza Menswear Collection 2012