Emraan Rajput is a well known and talented Pakistani fashion designer and he started his career in 2006. In a period of 6 years, he gained huge popularity and success. Mostly, Emraan Rajput designed collections for men. Recently, Emraan Rajput has launched his latest and exclusive kurta collection 2012 for men. The complete menswear kurta collection 2012 is decent and stylish. Men can wear these decent kurtas for attending functions, festivals and wedding ceremonies. Moreover, Emraan Rajput kurta collection 2012 includes wide variety of men kurtas. Men can wear these kurtas with jeans and pajamas. So all men who really want to look decent by wearing kurta they should give a quick look at the latest kurta collection 2012 by Emraan Rajput.
Moreover, Emraan Rajput used decent and lively colors in all kurtas like white, brown and light blue. In this post, we are presenting few pictures of Emraan Rajput kurta collection 2012. The feature model for Emraan Rajput collection 2012 is Abrar Khan. Photography has been done by Kamran Naqvi and styling has been done by Basit Ali. This menswear collection by Emraan Rajput is available at major outlets like Texheeb, Abida Parveen and RABS London. For our male clients, we would like to mention the phone number and email address.
Phone: +92-300-9214011
Email Address: [email protected]
Furthermore, all Emraan Rajput kurtas are designed according to latest fashion trends. By wearing these decent kurtas, every man will look more elegant and trendy. If we talk about prices then the price range of Emraan Rajput collection 2012 is affordable by every man. Just wait a bit here and check out the few pictures of Emraan Rajput men kurta collection 2012. We hope that every man will surely like these kurtas for celebrating their functions, parties or festivals.
Emraan Rajput Kurta Collection 2012 For Men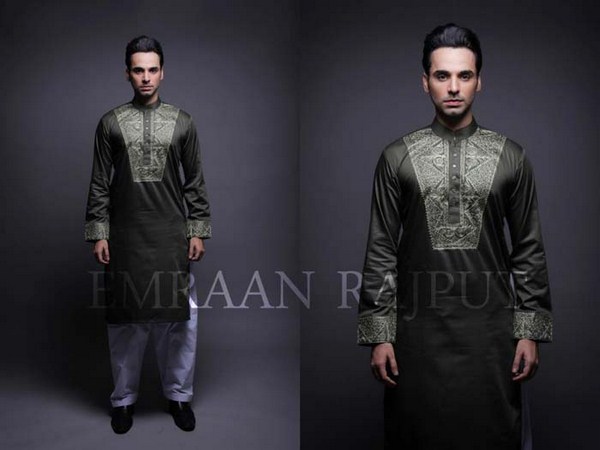 Decent Kurta Collection 2012 by Emraan Rajput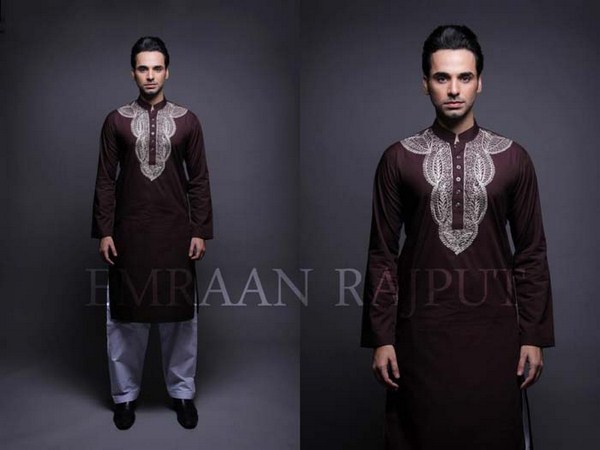 Few Pictures By Emraan Rajput Collection 2012