Avon is a very famous and demanding cosmetics brand has been working in the field of cosmetics with their high quality materials and latest fashion trends.Avon has always produced their cosmetics and fragrances in a very stylish packaging.
Recently Avon has launched their Shine Attract Lipstick shades for spring 2012 and after the great launch of that beautiful and lovely lipstick shade for spring 2012, Avon has come back with their latest Avon Glow Bronzing Pearls for summer 2012.This is a shimmering pearls which give skin the luminous look of a natural tan and beautify your beauty as well..
Avon Latest Summer Makeup Product 2012.
Looks.                                     Price: £2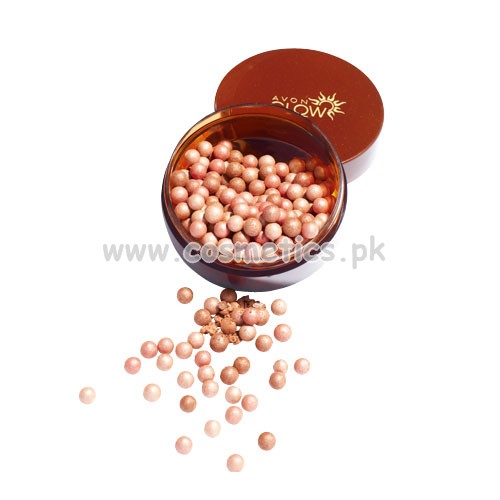 Note: Price is Available, For purchasing contact us at sales@cosmetics.pk..