Vaneeza Ahmed is a very famous TV actress, model and fashion designer of Pakistan.Vaneeza Ahmed has working in this field since very past years ago but she was emerged on the screen of fashion first time in year 2006.Vaneeza Ahmed has come up with her first and ever lawn collection 2012 by the name of "Signature Lawn Prints". Vaneeza Ahmed has designed every year her stunning lawn prints for women with full of innovative cuts and colors.
This year, Vaneeza Ahmed has launched her latest lawn collection for summer 2012 in two new categories named "V Limited Edition" and "V Luxury Prints".Vaneeza Ahmed has displayed her latest summer collection 2012 for women on 21st April 2012 at The Palm, Karachi.Here are some latest fashion dresses by Vaneeza Ahmed V Limited Edition for summer 2012.In this stunning lawn collection 2012 by Vaneeza Ahmed, beautiful and artistic prints are added in a very vibrant shades such as orange, lemon, pink, lemon, green and etc etc.Vaneeza Ahmed has given best stitching ideas by this collection for summer 2012 like long and short both type of dresses.Vaneeza Ahmed latest dresses for summer 2012 is a perfect for casual wear as well as formal wear..
Just stay a bit here and have a quick look at these stunning summer collection of V Limited Edition by Vaneeza Ahmed 2012..
Vaneeza Ahmed Latest Lawn Collection For Summer 2012.
Lawn Prints By Vaneeza Ahmed 2012.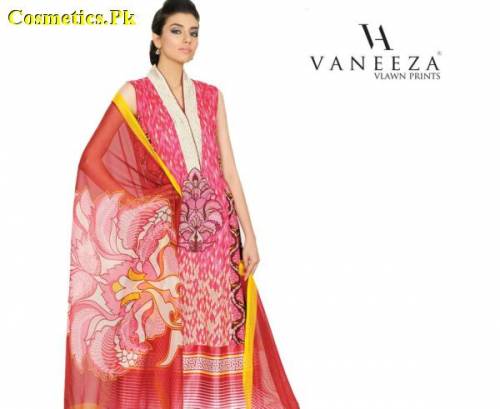 Vaneeza Ahmed latest lawn prints for summer 2012 has adorned with beautiful prints and colors which are perfect for the season of summer..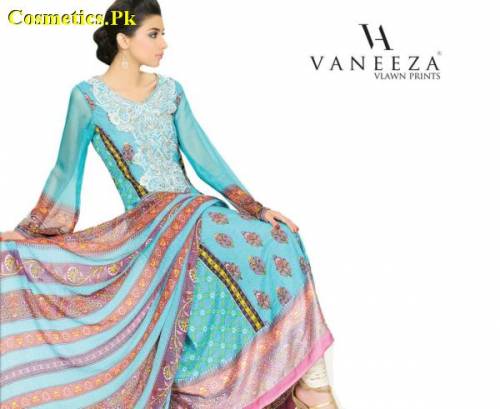 Complete Collection: