Thara's was founded in 2000. It's the brand which is by the group of combination of two two people namely Tufail Thara and Fahad Thara. They provide a wide range of clothes for men and women. Casual wear as well as Party wear clothes for women and men are provided by Thara's. They provide accessories like shoes and bags also.
Recently, Thara's introduced their party dresses for women. The New Thara's party dresses 2012 include long shirts with shalwars and trousers. Thara's New stunning collection consists the resses which are stitched according to the latest trends. They can be worn to formal dinners, parties and weddings. Thara's 2012 party collection has been released at the time when this is the season of marriages and parties. So girls don't waste your time to have this stunning collection. Just change your style while having some unique dresses so then you can look more prominent and attractive.
Here's the collection below.
Thara's Party Dresses.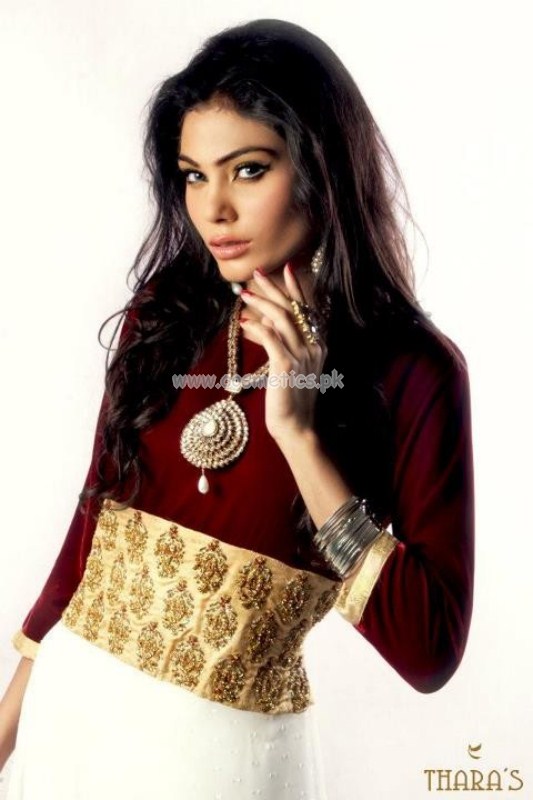 See here the whole collection
Complete Collection.