Stitched Stories is one of the new emerging fashion brand but they have gained very much popularity in a very short period of their career.Stitched Stories summer 2012 latest kurta collection has launched for women.Stitched Stories offers casual wear to formal wear outfits in a wide range and trendy style.
Stitched Stories summer 2012 latest collection is a ready to wear collection which is perfect for the season of summer.The stitching styles are awesome with an embellishment of embroidery and panels and applique, which enhance the beauty of these dresses and make them full of colors.
The colors are bright such as red, green, shocking pink, blue and etc..Just wait a bit here and have a look at them.
Stitched Stories Summer 2012 Collection.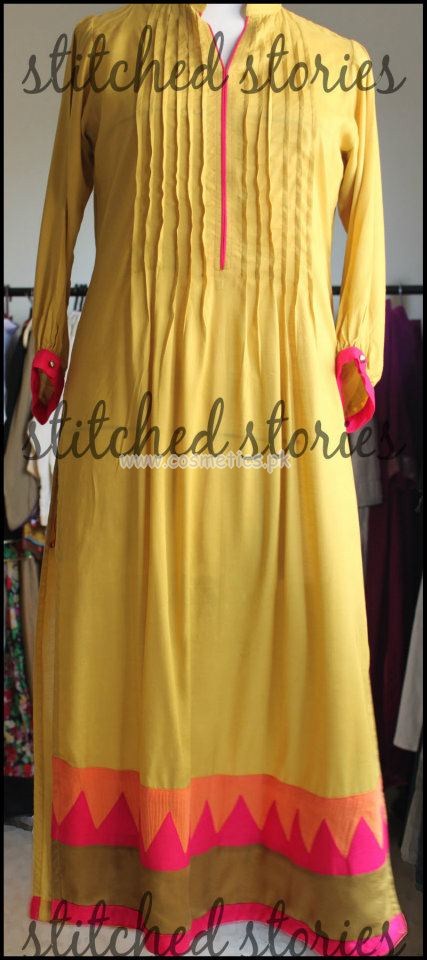 This collection is really so different from others, by designing and stuff. have complete range of it.
Complete collection.