Nida Azwer eid 2012 dresses, Nida Azwer is a very famous and prominent fashion designer of Pakistan has been working in this field since year 2005.Nida Azwer has always designed and launched casual wear to bridal wear collection for women and recently she has started to design men and kids collection.Nida Azwer is back with stunning Nida Awzer eid 2012 dresses in a trendy style.
Nida Azwer has always mesmerized young girls and modern women with her creativity and modernity.Nida Azwer has launched this eid collection 2012 for women, in which you will find awesome and elegant dresses.Nida Azwer has showcased her eid collection by a photo shoot in Sunday Times on 5th August 2012.Nida Azwer eid 2012 collection has designed with ethnic touch and innovative cuts.This beautiful collection has consists of long and A-line shirt with trousers and churidar pajamas.Nida Azwer has used sober yet bright colors for this collection such as red, black white, brown, blue and etc etc.Each and every dress has fully embellished with prints and beautiful stitching ideas.
Just have a look at them here below:
Nida Azwer Eid 2012 Latest Dresses For Young Girls
Nida Azwer Dresses 2012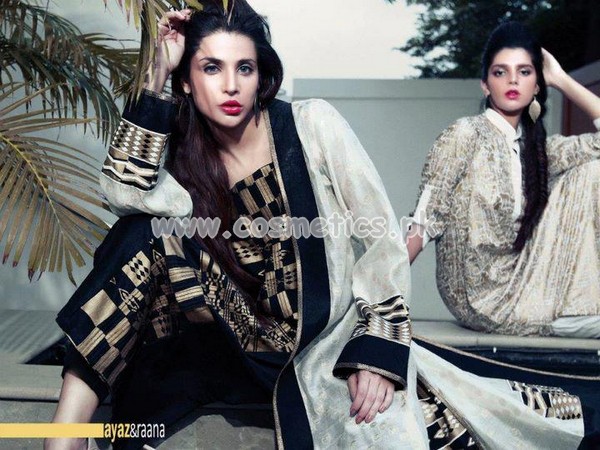 Nida Azwer Latest Embroidered Dresses For Women 2012-13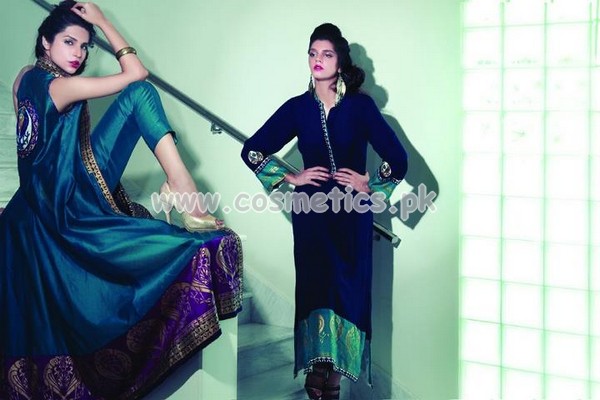 Nida Azwer has used printed and embroidered panels and borders to make these dresses awesome and stunning.Let's have a look below the complete collection.
Nida Azwer Eid-Ul-Fitr Collection For Women 2012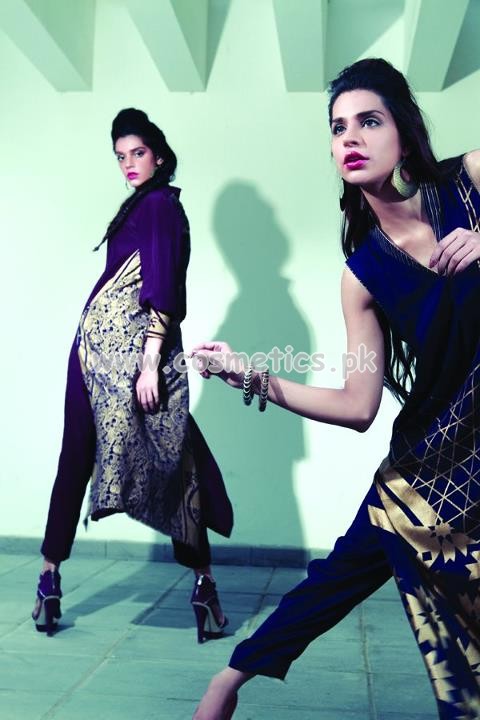 Complete Collection Of Nida Azwer Latest Eid Dresses 2012
Note: Price is N/A, for purchasing contact us at sales@cosmetics.pk