Nishat Linen is a very prominent and foremost textiles mills in Pakistan has been serving men, women and kids since very past years ago.Nishat Linen latest summer collection 2012 has launched and get so much appreciation.Here are Naqsh Prince eid 2012 collection, in which you will find stunning and stylish kids wear dresses for boys.
Nishat Linen latest Naqsh collection 2012 has consists of total traditional outfits like shalwar kameez for little boys.Each dress of this collection has adorned with little bit embroidery and colors are of course lovely.Naqsh Prince eid 2012 festive range is a very beautiful eid collection, which will be definitely give your child attractive look and styles.Nishat Linen eid collection 2012 has come up with elegant looks and ethnic touch.The young models have enjoyed very much during this photo shoot.
Just stay a bit here and have a look at them here below..They all are outclass and marvelous..Let's see..
Naqsh Prince Eid 2012 Collection For Kids.
Naqsh Eid Collection For Kids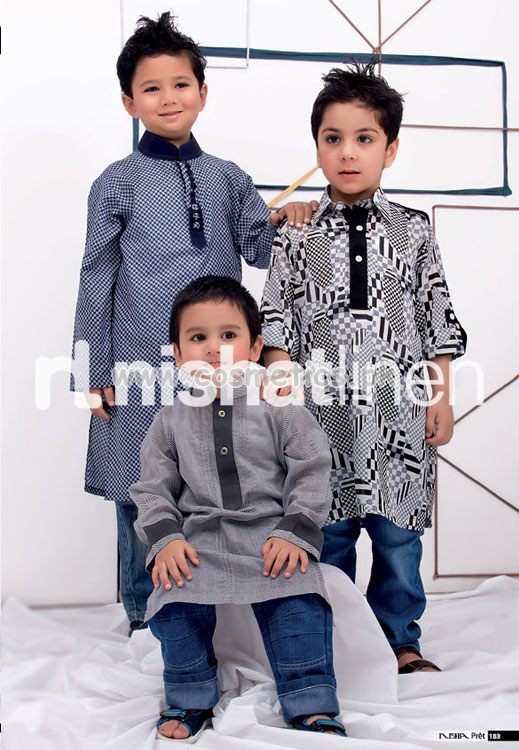 Complete Collection.