Mina Hasan 2012 latest collection has just been launched. The collection is called 'The Luxe Life'. It was unveiled only a few hours ago and already many people have posted positive comments for the photos. It consists of Semi Formal dresses which can also be worn in parties. However, an eastern touch has been added to the clothes. Overall, every dress is awesome and unique. The collection really shows the talent of the designer.
The designer provides clothes that are glamorous and luxurious. A lot of emphasis is placed on quality. The team handpicks the fabrics, laces and stones. That is why Mina Hasan's previous collections have also been very successful. At present, her prêt-a-porter collection is available at the flagship store at Zamzama, Karachi and the semi-formal collection is available from the designer's store in Lahore. Mina Hasan distributes her dresses in other countries including India also.
Let's check out the picture of Mina Hasan 2012 new collection. The pictures of the dresses are given below. Makeup is by Natasha Khalid and hair is by Hina Durrani. The dresses have been modeled by the famous model Ayyan. The photographer for the shoot is Nadir Firoz Khan.
Here we go a look on them.
Mina Hasan New collection 2012.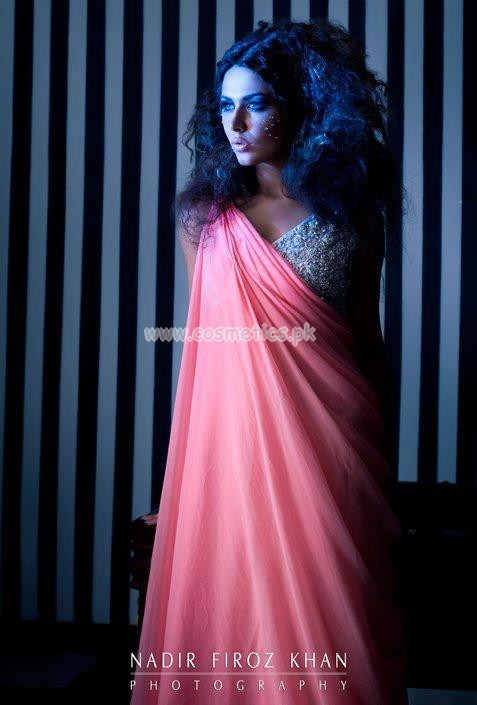 let's go for complete collection
Complete Collection.