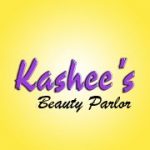 Kashee's Beauty Parlour is one of the most famous beauty salon and spa of Pakistan where you will get all the services under high quality and professional products.Kashee's Beauty Parlor is running by Kashif Aslam who is a very famous beauty expert for men and women. Kashee's Beauty Parlour is giving all the services of hair, skin, nail and body in full attention.

As we know that the season of wedding has started and we all are very busy for doing all the preparation of this occasion.A very important part of this wedding event is the makeover of bride and groom both.For this purpose we hire best beautician and so many beauty parlors are working to make bride and groom both gorgeous and smart.In this race, here is a very famous beauty salon Kashee's Beauty Parlour by Kashif Aslam is serving their customers with stunning and stylish looks.Kashee's Beauty Parlor is giving hair treatments, hair colors, messages, hair styling, waxing, reflexology and all type of facials.
Kashee's Beauty Parlour is running training academy and also participated so many fashion shows.Kashif Aslam has done so many make over of models for famous fashion designers.The environment is so clean and atmosphere is very friendly.Girls!! do have a look below the services and pictures of latest mayoo, valima and bridal makeover by Kashee's Beauty Parlour.
Address

:
Main Branch Address: Plot #178/A Block-2, Najeeb Corner, Tariq Road, Karachi

New Branch Address: Plot#13/C Stadium lane 2, Phase-V DHA, Karachi
Phone Numbers:
Karachi – Landline:
DHA Branch: 021-3-4396051

Tariq Road Branch: 021-3-4553381, 021-3-4306768

Cell: 0345-2889230
Email Address:

Website:
Current Deals:
Facebook: https://web.facebook.com/KasheesBeautyParlor/
Kashee's Beauty Parlour Services And Charges/Price List:
Hair Cuts, Coloring & Styling
Spa Manicures & Pedicures

Waxing

Body Slimming Treatments

Acrylic & Gel Nail Art

Eye Lashes Extension


Massages & Scrubs

Specialized Guinot & Dermalogica Facials

Permanent & Temporary Hair Extensions
Classic Vintage Curls Hiar Styling By Kashif Aslam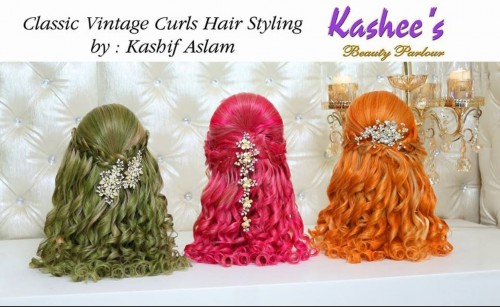 Kashee's Beauty Parlour Make Up And Charges/Price List:
Professional Bridal & Valima Make up
Engagement & Party Make up
Kashee's Beauty Parlour Royal Bridal Package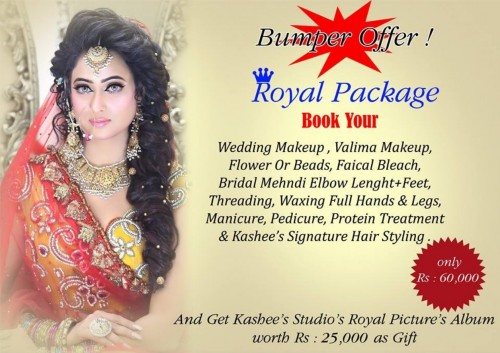 Complete Pictures Collection Of Makeover By Kashee's Beauty Parlour

Kashee's Beauty Parlour
by
Asma Rizwan